South Korean semiconductor partner visits SONOTEC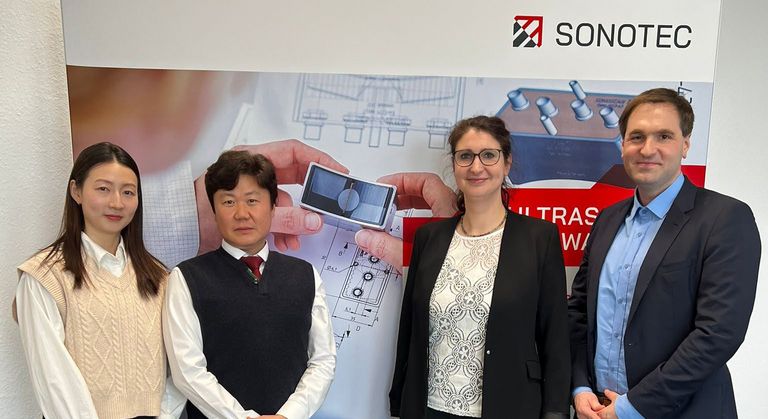 Last week, SONOTEC was honored by a two-day visit of our partner from South Korea, company Kosflow Co. Ltd. In the Asian semiconductor market, Kosflow is a long-term partner for SONOTEC. Represented by Bonggil Koo, CEO, and Sena Yang, trading assistant, Kosflow and the SONOTEC team discussed opportunities for the Korean market and the companies' strategic cooperation.
During several meetings, both companies agreed on intensifying the sales and marketing collaboration for the semiconductor industry as well as the biotech market. Melanie Schmidt, Director of R&D and Sales at SONOTEC highlights: "We are very thankful for the successful and close cooperation with the company Kosflow and are looking forward to strengthening our business relationship even further."
With the distribution of SONOTEC's highly accurate flow measurement sensors, Kosflow has achieved an outstanding position, optimizing fluid processes in the semiconductor industry. The non-contact flow sensors of the SEMIFLOW series are used, amongst other applications, in the field of wafer cleaning.