Ultrasonic Clamp-On Bubble Detector
SONOCHECK® ABD06 for Deployment in Harsh Industrial Environments & Bioprocessing Applications
Air bubble detection in industrial and bioprocessing applications is highly relevant when talking about process stability and product quality. The SONOCHECK ABD06 air bubble detectors are widely used in filling, pipetting, dosing and mixing systems, painting facilities, in dispensing fats and oils, and in gluing processes.
For non-invasive air bubble detection for medical applications with very high safety requirements the SONOCHECK ABD Ultrasonic Bubble Sensor is the perfect solution.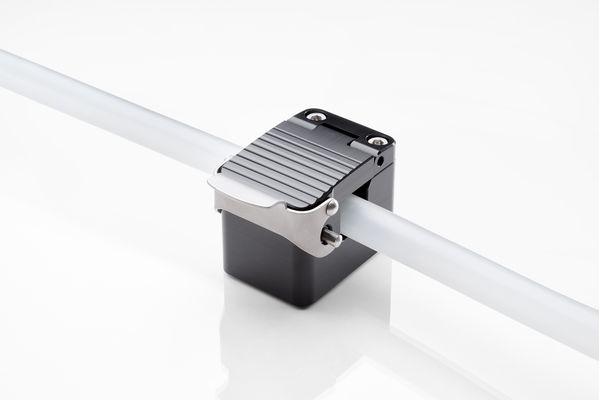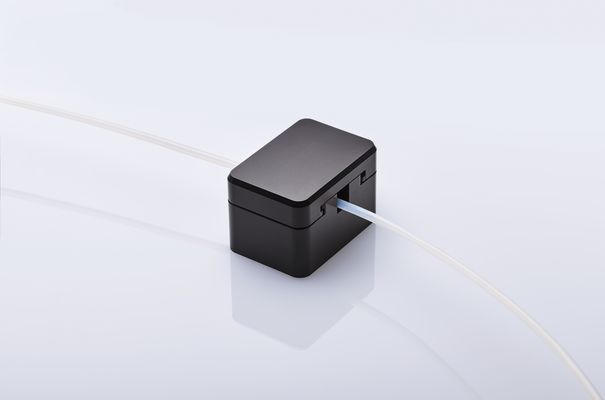 Product Benefits
Non-contact measurement
No coupling medium required
Built-in electronics, no external electronic board required
CE certified
ATEX certified (optional)
Protection class IP67
No wear and tear
Optional software for easy parameterization and testing
Bioprocessing Applications for Non-Contact Bubble Detector SONOCHECK® ABD06
| | |
| --- | --- |
| Bioreactors / Fermentators | Detection of excessive foaming in feed / harvest lines |
| Chromatography | Prevention of air being pumped into columns & diversion of air infused liquids around the columns |
| Tangential Flow Filtration | Prevention of air entry into filter cassettes |
| Feed Stream | Continuous monitoring for air bubbles in the feed to prevent from air entry into the filter |
| Pump Protection | Detection of air bubbles caused by cavitation and protection from dry running |
| Transfer Lines | Notification when transfer reservoirs run dry |
| Fill & Finish | Detection of undesired air entering vessels to be filled |
SONOCHECK® ABD06 Ultrasonic Clamp-On Bubble Detector: Application Fields
Pipette and filling systems
Mixing, dispensing and metering systems
Painting systems
Surface refinement systems
Fat dosing
Micro bubble detection
More Information about Ultrasonic Bubble Detectors
Do you have any questions?
Feel free to contact us! We will be happy to help you.