DGZfP DACH Annual Meeting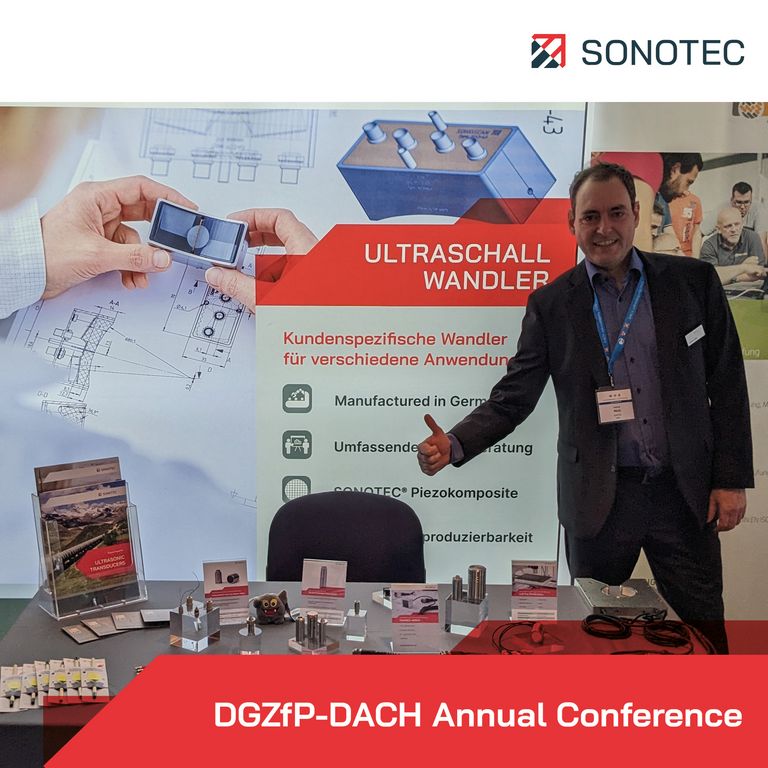 We are pleased to be part of the "DGZfP"-DACH Annual Conference on "Non-Destructive Material Testing" in 2023. This year, it will take place from May 15-17 in the beautiful city of Friedrichshafen, Germany. Andreas Mück and Johannes Zawatzki did not miss the opportunity to attend the welcome evening on board of the MS Graf Zeppelin. They were well fed and had interesting conversations while cruising on Lake Constance.
Today, Andreas Mück, Business Unit Manager of Ultrasonic Transducers at SONOTEC, gave a presentation on "Robust Ultrasonic Transducers for Pipeline Inspection". Immediately following, the DGZfP general meeting took place, which SONOTEC has been a member of for many years and actively contributes to new guidelines through participation in various technical committees.
If you're also at the conference, please visit our booth #48 until tomorrow and take a look at our ultrasonic probes.