Software Release for Preventive Maintenance: SONAPHONE® DataSuite S (Server) for Company Networks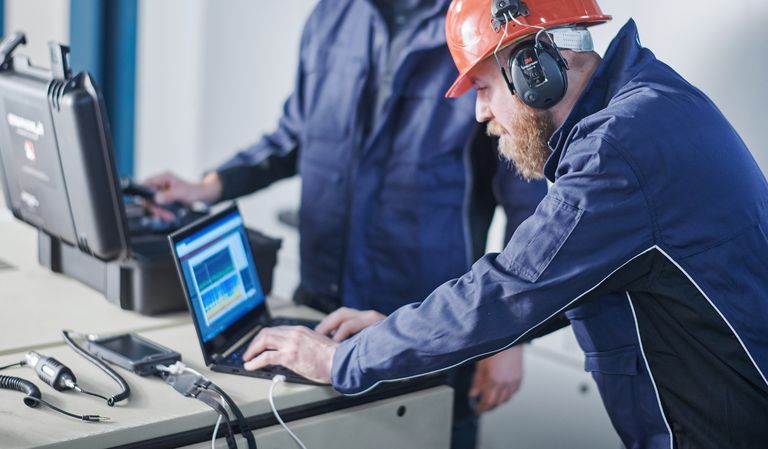 SONAPHONE DataSuite S is installed via a central server on the respective company network. This allows all users to access the central data hub - regardless of location, inspection task and SONAPHONE used. With the new version, the following user roles can now be assigned with different rights:
Maintenance manager: preparation and monitoring of maintenance tasks.
Creation and editing of asset trees
Definition of routes and assignment of measuring points
Definition of inspection cycles and assignment of tasks
Editing of measuring points and the associated additional data (images, texts, voice notes)
Analysis and editing of synchronized data from SONAPHONE
Operator: monitoring and processing of work orders
Collecting data and synchronizing routes with SONAPHONE
Display and navigation in the asset tree
Viewing routes and assigned measuring points
View and download reports
Admin: editing rights in all projects
Create and edit all projects
Assigning user roles in projects (according to test plan)
Perform updates
With Datasuite S, a total of 3 versions are now available to the user.

Fig. 3 Overview of all available versions of SONAPHONE DataSuite
SONAPHONE Product Family - Digital Ultrasonic Testing for Maintenance
The SONAPHONE digital ultrasonic inspection device combines innovative sensor technology, intuitive apps and browser-based software. Thus, classic maintenance tasks such as bearing inspection, leak detection, steam trap testing or electrical inspection can be performed efficiently.
With the SONAPHONE product family, SONOTEC offers its customers solutions that are precisely tailored to the respective ultrasonic applications in maintenance. For example, the technician can choose between the cross-application LevelMeter app and the special apps LeakExpert for leak detection and SteamExpert for the inspection of steam traps.
The SONAPHONE DataSuite is used to store, analyze and manage the ultrasonic measurement results. It is the heart and central data hub of the SONAPHONE web-and-app concept. It also enables the organization of all ultrasonic measurements in the form of an asset tree as well as the trend evaluation of various levels and characteristic values as the basis for condition-oriented, predictive maintenance.
Thanks to optimally coordinated software and apps, the SONAPHONE DataSuite software enables intuitive collection of ultrasonic inspection data within defined inspection routes or as route-independent measurements.