New Guideline on Air-Coupled Ultrasonic Probes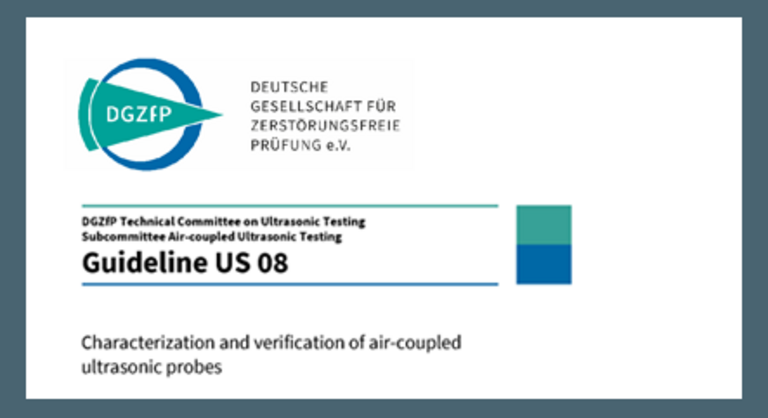 Some materials cannot be tested conventionally with ultrasound. For this purpose, air-coupled ultrasonic testing is a suitable method.
Because the test method has not yet been standardized, the "Deutsche Gesellschaft für Zerstörungsfreie Prüfung (DGZfP)" subcommittee "Air-coupled ultrasonic testing" has worked for a long time to finally publish a guideline.
We would like to thank our colleague Martin Fuchs for his cooperation and the great result of the guideline US 08 E "Characterization and verification of air-coupled ultrasonic probes".
The guideline is available on the website of "DGZfP".
You can also get more information about air-coupled ultrasonic testing from our website.