SONOTEC presents high accuracy flow meters for enhanced process quality and reproducibility at the Interphex show in New York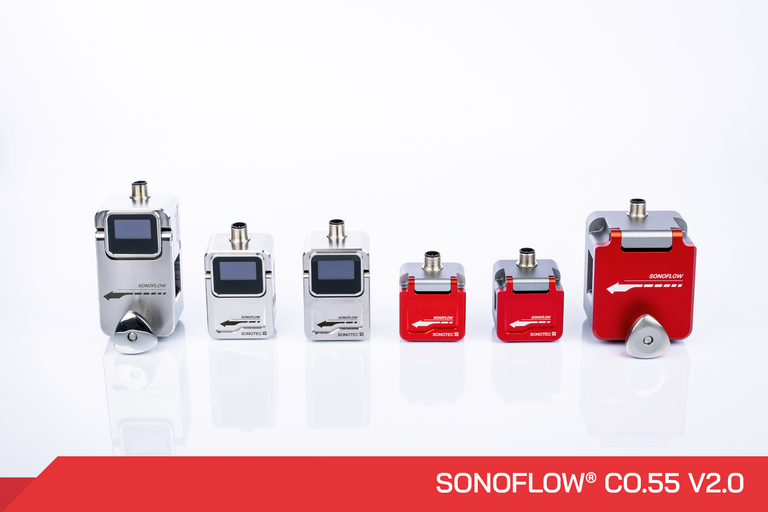 SONOTEC is back on the road again and presents its leading SONOFLOW® CO.55 clamp-on flow meters at the Interphex 2021 in New York. The highly accurate sensors are used in a wide range of applications, starting from process development to large-scale GMP production.
At one of the leading events in the USA, the ultrasonic specialist SONOTEC presents its high accuracy SONOFLOW CO.55 non-contact flow meters. After two successful fall events in the USA, the Interphex is the third in-person show for SONOTEC after the long break caused by the pandemic. "We are very happy to finally be able to join in-person events again. We missed all the face-to-face conversations and cannot wait to meet business partners and customers again at the upcoming Interphex New York. Presenting our sensors at an exhibition is so much more valuable than online demonstrations", explains Melanie Schmidt, Business Unit Director at SONOTEC GmbH.
Highest accuracy for various bioprocessing applications
SONOFLOW CO.55 non-contact flow meters are designed to increase efficiency and reproducibility throughout upstream and downstream processes in biotech applications. With customized calibration, the ultrasonic sensors from SONOTEC can achieve up to 1% accuracy, significantly improving process stability according to the PAT framework throughout the complete manufacturing cycle. SONOFLOW CO.55 flow meters are ideally suited for low flow applications in laboratories as well as complex GMP production processes. The clamp-on technology offers the possibility to detect and monitor flow rates on flexible silicone tubing from the outside, eliminating any risk of contamination. The reusable non-invasive sensors can be implemented in both single-use and hybrid environments of the bioprocessing industry, supporting corporate sustainability policies. Starting from media preparation via feeding and acid / base delivery throughout all process steps to the final fluid dispensing during fill and finish, the flow meters can be easily applied to monitor and control flow rates and volumes reliably.
Advanced technology and ease of use
Based on a unique sensor platform, the compact flow meter is available in multiple sensor sizes as well as in different construction designs with either aluminum or stainless steel housing. By selecting the stainless steel housing customers benefit from the configurable built-in display showing the current flow rate and further measurement parameters.
It is possible to monitor and control up to twelve SONOFLOW CO.55 sensors via RS485 interface. For SCADA-based process controlling, the flow meters can easily be integrated in the existing PLC network architecture via an EtherNet/IP Gateway. In order to configure and calibrate the sensor, SONOTEC offers the user-friendly C³ Software. Thus, customers can re-calibrate their sensors conveniently on site without any logistics effort.
SONOTEC is looking forward to meeting customers, partners, colleagues and friends at Interphex New York (October, 19-21) at booth #2160.
Do you have any questions?
Feel free to contact us! We will be happy to help you.