New broadband ultrasonic pulser-receiver replaces obsolete competitor products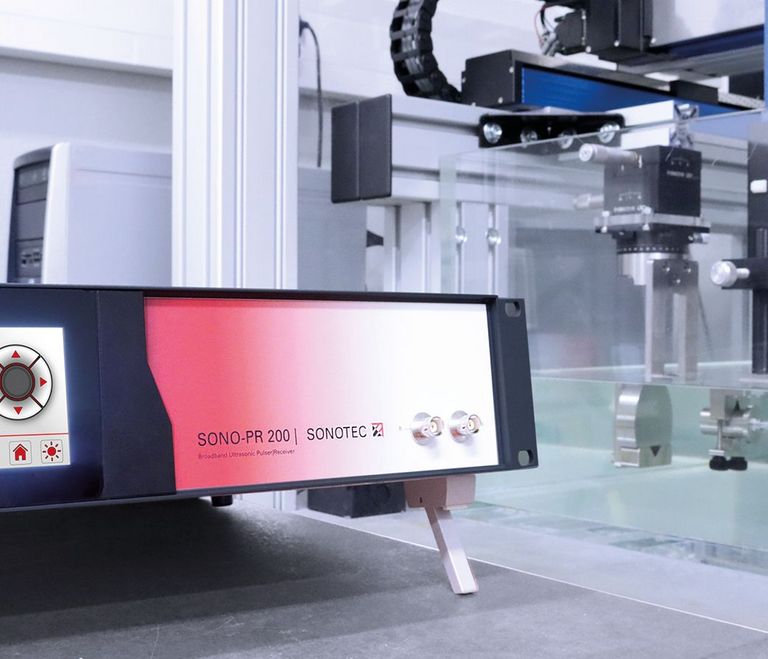 The SONO-PR 200 pulser-receiver covers various areas of application: from ultrasonic testing on the widest range of materials including wall thickness measurement to immersion technology and squirter applications through to acoustic microscopy. The possibility of remote control via serial interface, various trigger options as well as digital inputs and outputs make the SONO-PR 200 ideal for integration into automated testing facilities.
Due to its powerful spike pulser and minimal rise times of < 1 ns the pulser-receiver enables optimum excitation of high-frequency test heads. Furthermore, the variety of adjustable energy levels enables the widest range of designs of ultrasonic transducers to be actuated.
Optionally, a combination with the SONO-AMP preamplifier is possible, whereby the system achieves an extremely low input noise of < 1 nV / √Hz. Due to a low noise level as well as a high bandwidth, tests under difficult conditions can be realised.